Would You Rather Book Tag
1:05:00 AM
I just visited a blog (
nurulrasya.com
) and I found an interesting tag, named
"Would You Rather Book Tag"
and I will do this tag now. I tag 3 peoples ;
Kak Shafia
,
Sasha
and
Kaoru
to do this tag! Come on, its a great tag,
tho
.
Would You Rather Book Tag
Read only trilogies or stand alone?
I love both. It depends to the book. If the trilogies its a great book, then I will pick it up. If the stand alone better, I will pick it up. Both are good. Depends on the greatest book.
Read only female or male authors?
Again, I love both. I will never find out who's the author first when I will buy a book. If the book is great, I will buy it. As simple as that.
Shop at Barnes & Nobles or Amazon?
Ah, I never shop at those three store. I don't know Barnes & Nobles, but I know Amazon (but still, I never bought anything from Amazon). In Indonesia, the popular bookstore is Gramedia. Also Paperclip, Kinokuniya and if you want buy import books you can shop at Periplus and Books & Beyond. And for me, I like to shop at Gramedia and Paperclip.
All books becomes movie or TV shows?
Hm, actually I like both but TV shows sounds cool? Because not many books becomes TV shows than books becomes movies, tho.
Read 5 pages per day or 5 books per week?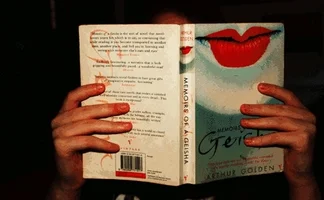 5 pages per day, of course! I don't know, but its more interesting tho. I can finish 1 thick novel by myself only 1 day. So 5 pages per day ITS BETTER.
Be a professional reviewer or author?
I think being a professional author better. Because I think I'm not that good to reviewing books and I don't like to reviewing books. I don't know how to review with a good way. And if I read a book review, I never believe that review, lol. I always read and review the book by myself. Nice, girl.
Only read your top 20 favourite books over and over again or always read new ones that you haven't read before?
Read new ones that I haven't read before. Only read my top 20 favourite books seems boring.
Be a librarian or book seller?
imagining if thats money
BOOK SELLER. Got money, money and money. You know, selling its fun if you imagining the money you'll got. LOL.
Only read your favourite genre or every genre except your favourite?
Every genre except my favourite. I don't have any spesific favourite genre. If the book its good, I will read it. So simple, allright?
Only read physical books or e-books?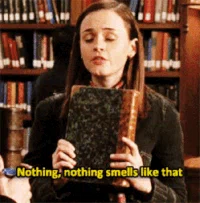 Read physical books and not e-books. Because dude, it feels different if you read the real books. Plus, I don't really like e-books. Don't know why. Seems so boring. Reading physical books means you can underlined every word with stabilo and folding the right top of the page as the divider. So fun.
Yeah, well done for this tag! 10 question but I spend more than 15 minutes to write this post. But yeah, such a good tag, tho. And if you're not tagged (like me) but want to do this post tag, do it! Its great, right?